Rental Boat 24' Hurricane 237 SunDeck
Rental Boat 24' Hurricane 237 SunDeck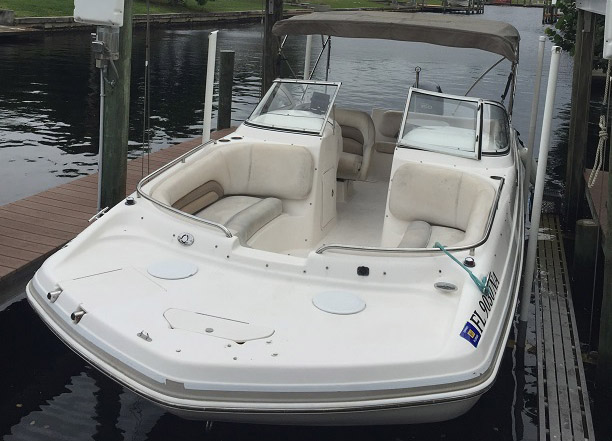 Reserve Boat Online

O.K so you want to rent a boat but are a little hesitant to take on one of our big, fast and sleek vessels with the deep draft out-drive and the big hot motors? Or maybe you're looking for something a bit more suited for the shallow water around Matlacha Pass or to poke around the canals, islets and cays of the area for some of the many local species of fish. Well look no further as we have just added a few of the very popular Hurricane 24's to the fleet for the less experienced boaters or the fishing minded souls out there.
But don't misunderstand these are not Grandma's boats. Powered by the famous, quiet and fast Yamaha 4/stroke outboard engines these boats still have plenty of pep and are very easy on gas. Most of them have live bait wells that will assure a good day's catch. We sell live bait at our marina along with all the fishing gear and we'll throw in all the tall fishing tales you can handle.
U.S. Coast Guard rates these boats for twelve people but for maximum comfort we recommend eight or nine plus a couple kids. A complete line of our standard safety and boating gear is ready on board for a complete day on the water whether your plans include fishing, exploring or just plain kicking back in the warm Florida sun.
Because these are powered by outboard engines these boats require only a couple feet of water to be operated in and can be easily beached for a walk ashore or a picnic up in North Captiva, a pristine island with no roads, cars, or very many people. Come on we'll show you how to get there........safely.